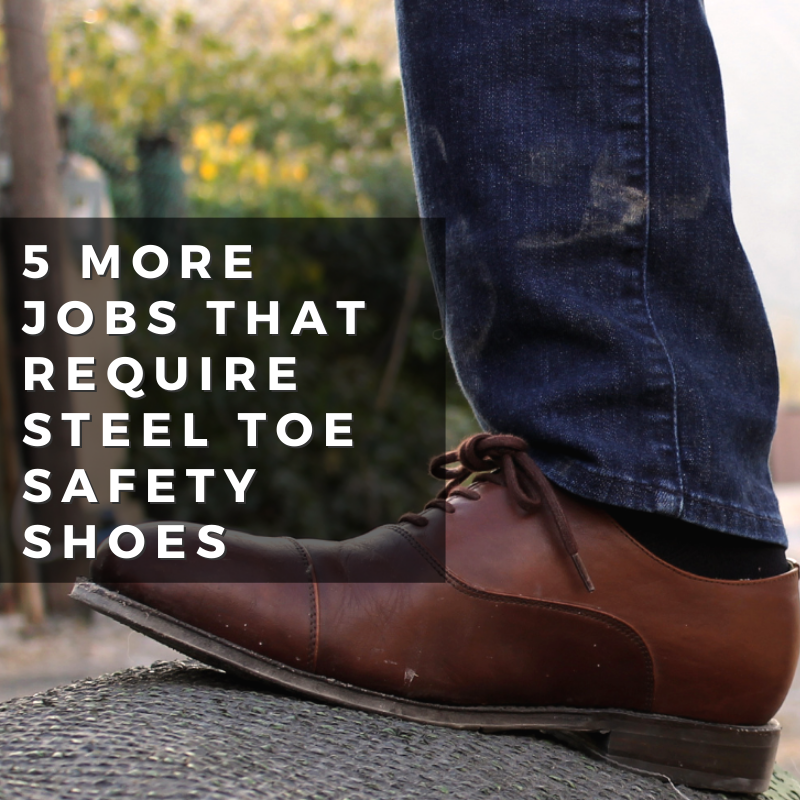 Steel toe safety shoes aren't for everybody, but they are for anybody working in hazardous work place environments. Shoes, like those you'll find at Oxford Steels, give wearers safety every step of the way. Ever asked yourself: Hey, which industries actually need these? Let's take a look at five sectors where steel toe safety shoes are recommended or required.
Agriculture
Agricultural workers have a multitude of reasons to wear steel toe safety shoes. Uneven ground in farming areas can cause toe and foot injuries. Watery areas can be slip-prone and require slip resistant soles. Heavy equipment going through a given area can leave a worker's feet at risk of being run over. Tall plants can house thorns, bugs, and other hazards. Work safety boots like the Becks are a great way to counter any agricultural work hazards in the field.
Disaster Relief
Imagine having to purse through broken down infrastructure, damaged trees, and hazardous material. Buildings, houses, and office spaces could be filled with debris and block seeing sharp objects. Steel toe shoes can help protect disaster relief workers' feet. Our models such as the Wallace are a great way to provide protection for you toes while covering ankles and exposed areas.
Mechanics
Working in mechanic spaces can have a lot of moving parts and heavy equipment. Vices, lifts and other devices could leave workers at risk of hurting their feet. Think about your foot getting a heavy wrench dropped on it. Ouch! Oxford Steels shoes like the Pilot can give a wearer a professional like while giving full safety protection.
Warehouse Operations
Ever worked in a warehouse? Forklift operators aren't the only ones that should consider protecting their feet. Pallet moving can leave workers in danger of having heavy shipments dropped onto their toes. Loading docks can become slipper during rain or snow. Our Grand model shoes provide slip protection along with a toe cap to provide peace of mind.
Equipment Technicians
Driving and operating large equipment is one thing. Working around heavy machinery is a whole other! Equipment technicians can work around dangerous machinery. Whether it's an automated belt or elevator system, protecting your feet is incredibly important. A pair of our CEO's will help save your feet in case of a worst case scenario.