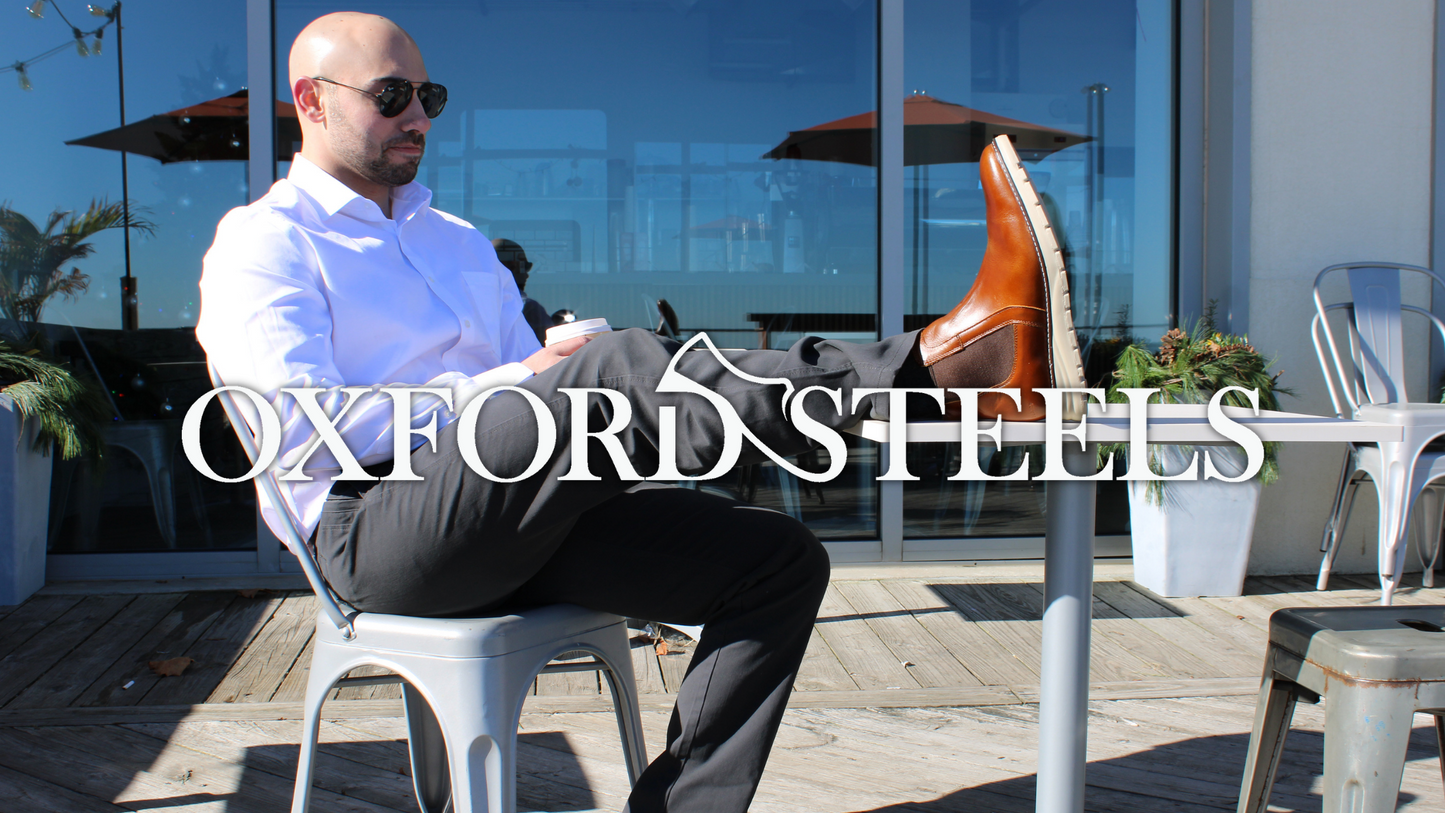 Standard safety shoes and steel toe boots are great for the shop floor, but you would never want to wear them to important meetings with clients. The non-slip shoes you have been wearing from work to happy hour to home may be comfortable, but do they present the image you are trying to convey?
What's a hard-working professional to do? You could carry multiple pairs of shoes with you and have to change them throughout the day. But we believe there's a better option. When your job calls for protective footwear, but you also want to always look your best, Oxford Steels has the answer.
Oxford Steels steel toe safety shoes meet your company's safety requirements, but they don't look like steel toe work boots. They're ASTM F2413-11 certified, which means you're protected against impact, compression, and other workplace hazards. Plus, our Beck Steel Toe Safety Boot is top of the line for slip-resistant shoes. 
Our shoes are designed to be comfortable, no matter where your work may take you. The breathable genuine leather allows for optimum breathability, so you'll stay cool all day. Since your feet can breathe in our shoes, they won't get nearly as gross either.
Spending all day on your feet can be a painful experience. You may need shoes that are going to protect your feet from injury or accidents, but you should also consider the need for support and comfort of hand made footwear. We consistently hear from satisfied customers that these are some of the most comfortable shoes on the market, even after a full shift spent standing and walking on hard concrete floors.
Now you don't have to choose between safety and style. But don't just take our word for it. Try a pair of our steel toe dress shoes for men or women's steel toe boots. Like many others before you, you'll never want to buy another brand after wearing Oxford Steels.