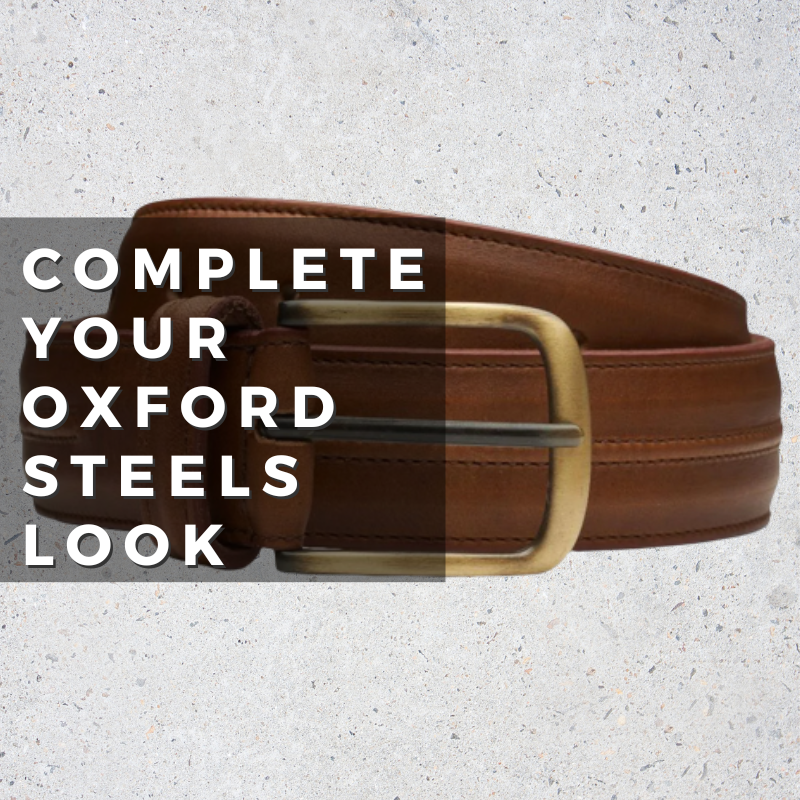 What makes for a sleek, stylish, professional look? If you are asking yourself this question, you might be looking for more than just a pair of shoes to elevate your look. Oxford Steel's matching accessories will take your look to the next level. We understand it can be difficult to find that perfect shade or accessory to create a matching outfit. Oxford Steel wants to eliminate the hassle of thinking about matching accessories. Today, we want to talk about the different pairings we have to offer for your wardrobe! 
Oxford Steel's Superior Leather Belt is made from the same genuine leather as our shoes. Just like our shoes, the Superior Leather Belt comes in three different colors of amber, black, and brown. It also runs in six different sizes, from 32 to 42. Oxford Steel's Superior Belt can match any of our Oxford Steel Toe Shoe styles. Take our CEO style in black, for example.
Next, Oxford Steel's Superior Leather Wallet is another accessory that you won't want to forget about. Also made from the same genuine leather as our shoes, the Superior Leather Wallet is a great addition to your wardrobe. Our Superior Leather Wallet keeps it simple with three ID windows, and one larger pocket. Available in amber, black and, brown, our Superior Leather Wallet will give you a sleek, professional look wherever you go.
Our matching accessories help you easily achieve a cohesive look, while still offering an elegant touch to make you stand out. Whether you would like to elevate your look for work, a special event, or for an everyday style, Oxford Steel has your back. Add our Superior Leather Belt & Wallet to your wardrobe this summer!