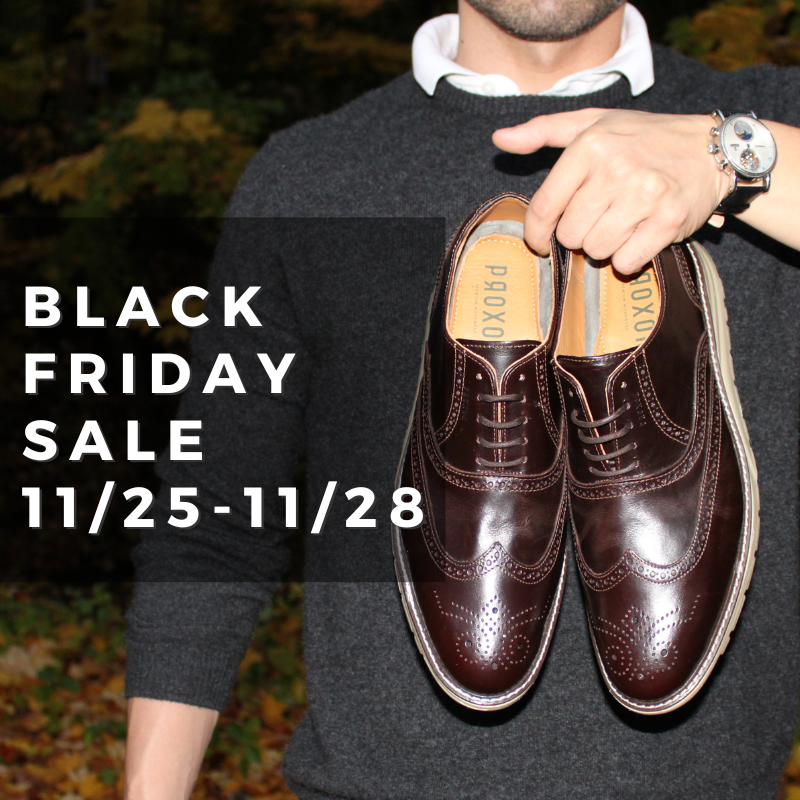 Our annual Black Friday sale is coming up this week! Oxford Steels is thrilled to announce real savings for all of our customers. Delivering your high quality, genuine leather products is our mission. It's time for us to say thank you with our annual Black Friday sale! Our steel toe shoes and genuine leather accessories will be 15% off with code BFCM22 at checkout. Need ideas on what to get your coworker, partner, or significant other this holiday season? Here is our Black Friday outfit recommendation.
Black Friday Signature Shoe: Becks in Black
The Becks steel toe, slip-resistant boot is Oxford Steels most popular model. Built to withstand tough work environments, the Becks provides full ankle coverage, industry tested steel toe capping, and a non-slip sole. Breathable material is built into our Becks boot to provide our wearers with maximum comfort. Get it in brown or amber; this Black Friday, though, get it in... black!
Black Friday Signature Belt: Superior Leather Belt in Black
Oxford Steels premiered our accessories lineup this year. Match your steel toe shoes and boots with our Superior Leather Belts. Made with real, genuine leather, our belts are designed to provide you with a full CEO-looking outfit. Match our Becks in black with a Superior Leather Belt in the same color. It's a slick, chic look heading into the holidays this season.
Black Friday Signature Wallet: Superior Leather Wallet in Black
Looking for a way to stand out at the holiday mixers? Whipping out our Superior Leather Wallet in black will do the trick! Our high quality leather wallets perfectly accompany both the Becks and Superior Leather Belt in black. Standout with a synchronized outfit that will make everyone in your office jealous at the Christmas parties.
Why wait? Shop this Thursday through next Monday with code BFCM22 to take advantage of 15% off for Black Friday and Cyber Monday. Head back to your work site with the best look in the workforce with Oxford Steels shoes, belts and wallets.