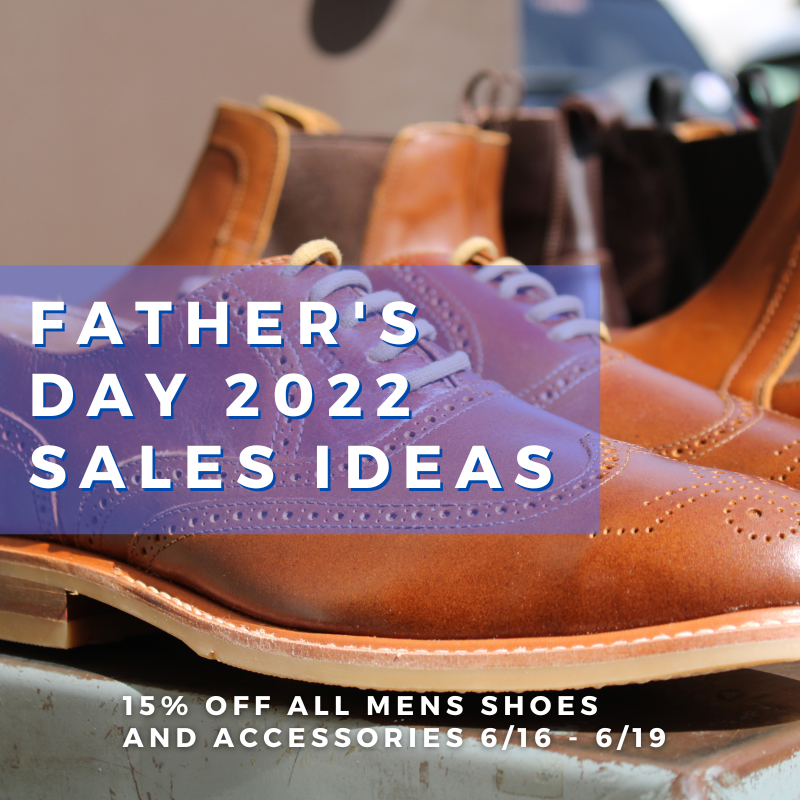 Need a gift for Dad? Searching for the right gift can be difficult, especially when your pressed for time. Maybe you even feel like you've exhausted gift ideas over the years. Don't stress – Oxford Steels has your back! This year, we are offering a 15% off Father's Day Sale on all men's shoes and accessories through 6/16-6/19. If you're looking to make your loved one's day one to remember, Oxford Steel's matching shoes and accessories will make for a thoughtful and stylish gift!

Let's breakdown the matching sets that will bring this year's Father's Day gift to the next level:

Black Grand Shoe and Superior Belt  
You can never go wrong with black – gift your dad a sleek look with this matching set. The Grand shoe features a Monk Style Toe Shoe with a Sport sole, offering a protective everyday shoe for the workplace. Complete the look with our matching Superior Belt!
Brown Becks and Superior Wallet  
The Becks Shoe is the perfect combination of comfort and style. Offering great support for your feet, Oxford Steel's Becks Shoe makes for the perfect gift. Compliment the shoes with our matching Superior Wallet!  
Amber Pilot Shoe and Superior Belt and Wallet 
Oxford steel's Amber Pilot Shoe offers durability while maintaining a professional look. This breathable, long-lasting shoe makes for a great day-to-day option. Not to mention, the sharp color!  Pair it perfectly with both of our accessory options.

Whether you're looking for something fashionable, durable, or comfortable, we offer a combination of it all. Oxford Steel shoes and accessories are assured to elevate anyone's wardrobe. With Father's Day approaching quickly, our shoe and accessory combinations make for a long lasting, unforgettable gift. Oxford Steels wants to help make your loved one's day even more special. Shop the Father's Day Sale 15% off of all shoes and accessories through 6/16-6/19!