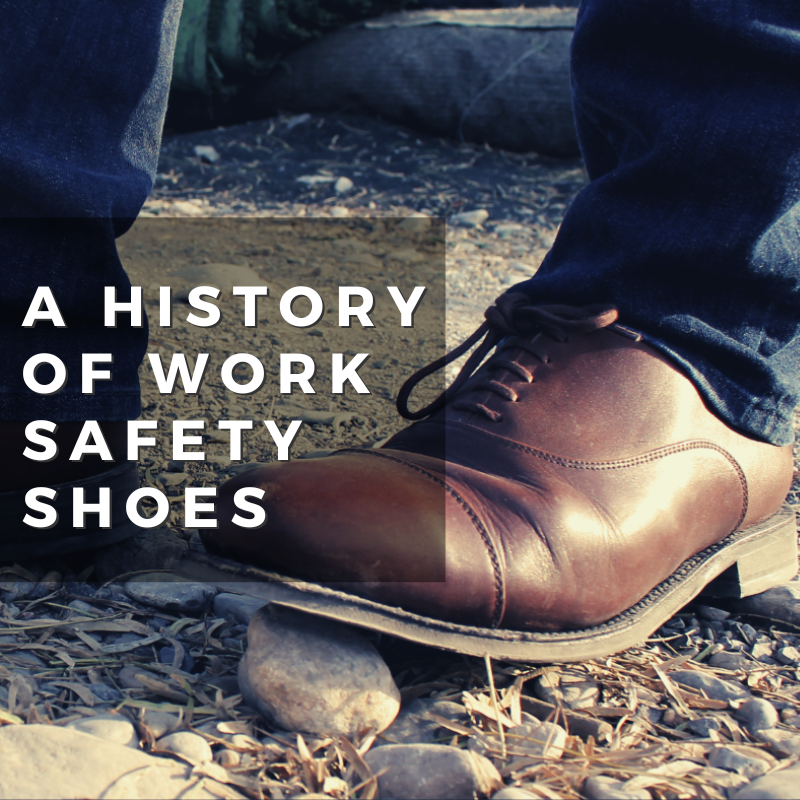 Congrats! You're in the market for work safety shoes. Whether you were prompted by your boss, HR, or whoever, wearing work safety shoes is part of your new job. Oxford Steels' work safety shoes and boots are a great way to look fashionable while being safe on a work site. At this point, you may be wondering: who even came up with steel toe work safety shoes? Where did they come from? Let's break it down.
Industrial safety became a prominent topic during the Progressive Era of the early 20th century. Following the end of World War II, labor leaders pushed for more liability onto companies for work place safety accidents. Whereas previously a laborer could simply be replaced, strong unionization made it more costly to replace an employee rather than implement practical solutions.
One of those solutions included steel toe boots. Steel toe boots were designed in Germany for laborers. Eventually, they were adopted by the German military and used even during marching exercises. During the same time, Red Wing developed steel toe boots that were almost exclusively worn by military personnel.
The popularization of a long lasting safety boot came about in the 1970's. OSHA, or the Occupational Safety & Health Act, dictated that all safety footwear had to meet a certain set of criteria in order to qualify as safety footwear. It was now made mandatory for companies to ensure that their employees followed OSHA steel toe safety boot guidelines.
Following the implementation of OSHA's safety shoe guidelines, steel toe safety boots have changed from a military-only style to a tool with a vibrant fashion trend. Oxford Steels is thrilled to be a part of the growing trend of great looking steel toe work safety shoes. Our pattern designed shoes like the Volta gives wearers a stand out appearance. Chelsea cut boot styles like the Becks deliver non-slip, steel toe safety protection with breathable material. Our lineup of work safety shoes is meant to deliver a feeling of executive, confidence, and a boss-like attitude with every step. We're happy to be a part of the history of steel toe work safety shoes!