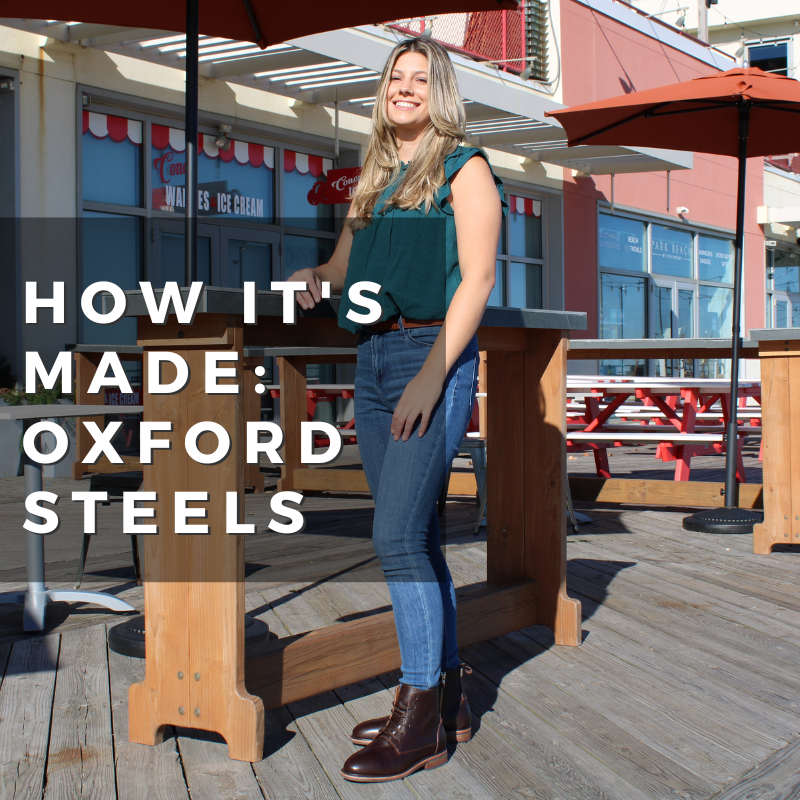 Oxford Steels prioritizes offering our customer's quality leather. Our customers never have to make the choice between comfort, quality, and style. We want our customers to have it all! Today we would like to talk about the fine details of our shoes: from the leather we use, to comfort features, to durability.
Firstly, Oxford Steel utilizes a Hand-Finished Full Grain Leather, making it long lasting. This type of leather has not been altered from its original form, meaning that it has not been sanded to change it in any way. It is important that our customers have the best experience from their purchase, and Hand-Finished Full Grain Leather helps us achieve that goal. Oxford Steel Shoes also features full glove leather interior lining. To achieve comfort, Oxford Steel Shoes features a light and flexible Sport Outsole. If you find yourself on the go, between meetings, or have a distance to walk, Oxford Steel Shoes are a reliable option for you. 
Take our Grand Shoe for example, which features a Monk Style Steel Toe Shoe with a Sport Sole. Along with other Oxford Steel Shoes, the Grand offers a puncture resistant feature, which is great for meeting safety requirements in the workplace. You can count on the grand for a protective, durable, and comfortable option, especially in the workplace. 
Take the Volta Shoe for another example, which also offers many safety features. The Volta's flexible outsole offers a slip resistance feature. It also offers a puncture resistant feature like the Grand Shoe. On top of safety, the Volta offers a sleek and professional look. 
If you are looking for a reliable, comfortable shoe to get you through a long day, Oxford Steels is a great option for you. Along with comfort and safety, Oxford Steel Shoes will offer you a professional, stylish touch to complete your look!