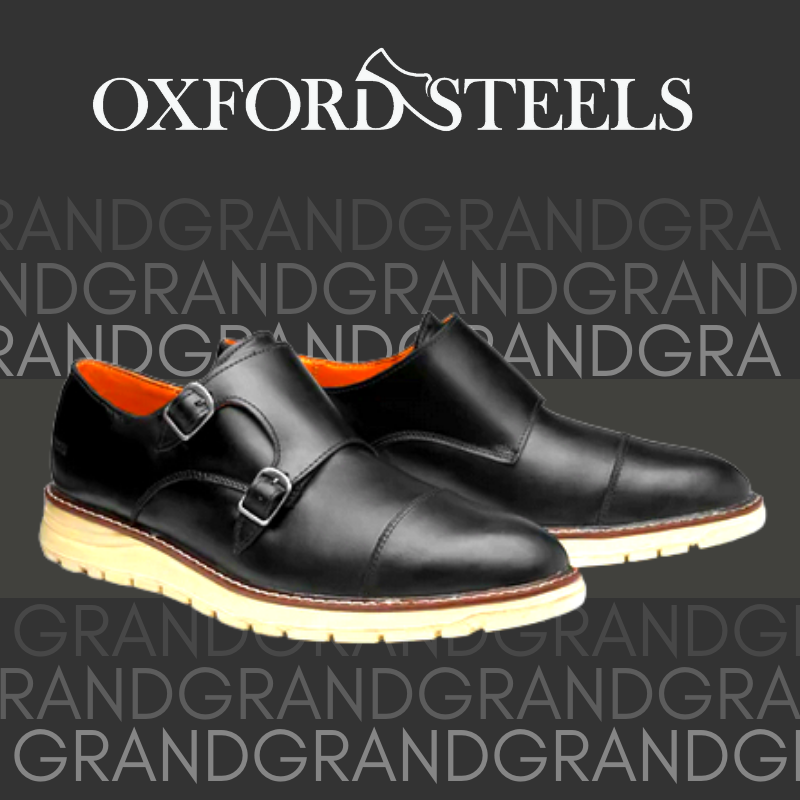 Big announcement!! After requests for more shoes style, Oxford Steels is happy announce our collaboration with Proxon. Introducing our new and improved Monk Style Steel Toe shoe with a Spot sole, the Grand! The Grand is designed to be slip resistant and laceless in order to provide maximum safety to any wearer.
Here's what you need to know about our Grand shoe model:
ASTM F2413 Certified & ASTM F-2913 Tested for Slip Resistance
Light, Flexible, & Comfortable Sport Outsole
Puncture Resistant
Hand-Finished Full-Grain Leather
Slip-on with Premium Elastic Panel
Full Glove Leather Interior Lining
Men who need to be on their feel all day love the modern profile and comfort of the Grand leather shoe.  Our outsole provides top of the line slip resistance and comfort. Now you can skip the laces but not the style while maintaining ASTM F-2413 approved safety. Our shoes also utilize Hand-Finished Full-Grain Leather which provides a deep full color while the tight grains resist moisture while maintaining a luxurious look and feel.  Now you can get the look you crave with the practicality and comfort of a slip-on safety shoe in our steel toe Grand shoe.

Check out the Grand by clicking here. Place your order and feel like a CEO from the work shop to the board room every step of the way with Oxford Steels.