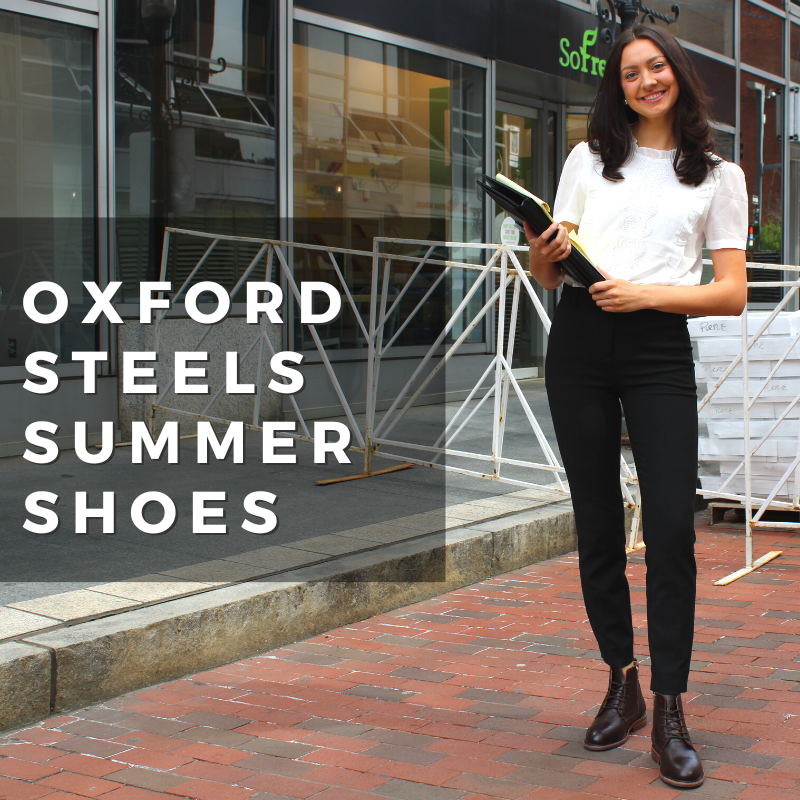 The heat of the summer is here, and Oxford Steel is offering multiple styles that will fit into your summer essentials. It can be hard to find a comfortable pair of shoes for the heat that are still stylish. Whether you're in the office or outside, it is important to find a shoe that will keep your feet cool for the summer. Today, we want to talk about some of the best styles that Oxford Steel has to offer for the season!
1. The Volta Steel Toe Shoe
This style is sure to provide comfortability in the heat of the summer. Featuring a flexible and light outsole, the Volta Steel Shoe is great for walking long distances. The slip and puncture resistant features are also great for meeting safety requirements at work. On or off the job, this style is sure to bring your look to the next level. 
2. The Grand Steel Toe Shoe
The Grand features a slip-on style without the laces, making them an easy option to throw on in the summer and get out the door. Additionally, the tight grain on the Grand style resists moisture, keeping your shoes in tope of the line shape. 
3. CEO Steel Toe Shoe
Weather can be unpredictable in the summertime. Between thunderstorms and sun showers, the weather can change quickly. However, it's not always the case that you can change your shoes depending on weather conditions. The CEO style is a great option for summer showers, as it is equipped with Goodyear and Storm Welt Construction Methods if you find yourself caught in a storm. 
All styles are made with Hand-Finished Full Grain Leather, offering longevity and quality. Oxford Steel Shoes is motivated to bring comfortability, functionality, and style to our customers. Add a pair of Oxford Steel Shoes to your summer wardrobe today!