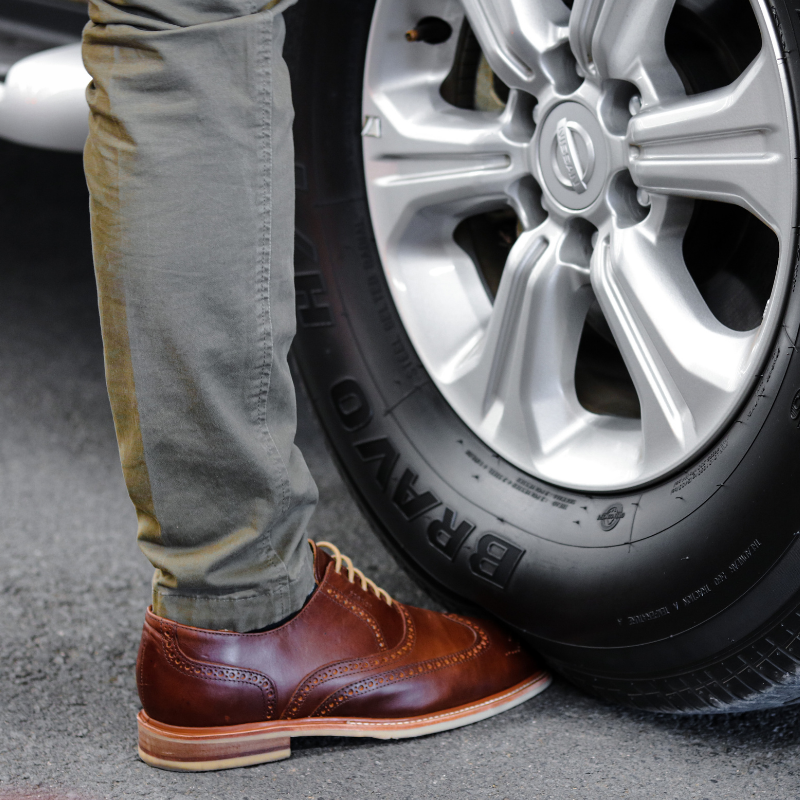 One phrase every working professional can resent: regulations! Red tape and federal work regulations can be tiring for companies to navigate. Still, many safety rules and regulations can protect workers. The Occupational Safety and Health Adminstration, or OSHA, and the Department of Labor enforce rules to help protect employees in every industry. Safety regulations can also help protect a business' employees from themselves. Take these guys for example. Workers performing bad TikTok's or viral videos can survive thanks to rules and regulations. In this case, let's talk about safety toe cap requirements.
Safety toe cap requirements can prevent major injuries on hazardous and industrious work sites. Any environment with moving machinery, hazardous material, and potential for human injury have more risk than standard office desk jobs. Safety toe cap shoes have to go through a series of tests to ensure that their protection lives up to industry standards.
ASTM, formerly know as the American Society for Testing and Materials, has helped set over 12,000 global industry operating standards and are an authority in all industries. They have a series of tests that help ensure a product's reliability and safety. A major ASTM industry testing standard for safety cap shoes is ASTM F 2413-11. This testing standard is applied on all Oxford Steels shoes. Our safety shoes are certified along these testing standards.
ASTM F 2413-11 certification means that Oxford Steels men's and women's shoes are impact and compression resistant. Ensuring our wearer's safety is incredibly important at all turns. Oxford Steels are certified to protect our customer's feet from workplace hazards from the shop floor or distribution center.
Oxford Steels provide more style without compromising on safety compared to other steel toe cap safety shoes. Ditch your old safety shoes. Get safety certified Oxford Steels. Checkout our full collection.