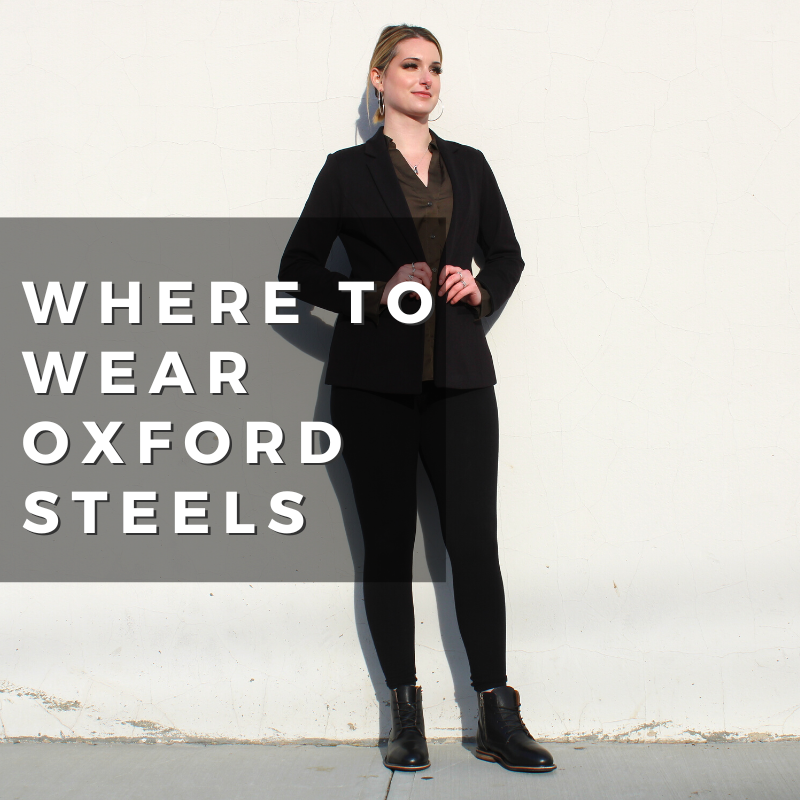 Are you looking for a versatile pair of shoes that will last? Oxford Steels offers different styles that can be worn in numerous settings. We understand that buying a new pair of shoes and never getting much use out of them can be frustrating, which is why Oxford Steel wants to ensure customers to get the most use out of their purchase. Let's walk through some of the different occasions that calls for a pair of Oxford Steel Shoes!
1. Work Setting
Whether you're working in a lab, construction site, or office, there is most likely a dress code to be followed. Our Steel Toe feature allows professionals to meet safety standards while still maintaining great style. Oxford Steel Shoes are a great fit for professionals meeting with clients, working outdoors, or in the office. 
2. Formal Occasion
Have an upcoming wedding or party? Maybe a formal occasion has sneaked up on your calendar. Whatever the case may be, we understand that it can be difficult to find the right outfit for a special occasion. Not to mention, shoes that are comfortable while still meeting the appropriate dress code. Oxford Steel prides itself on comfortability, so you'll be able to dance all night long! 
3. Casual Wear
Oxford Steel Shoes are a great option for casual purposes as well. Think a night out to dinner with friends, or a weekend trip. Oxford Steel offers comfort for walking, while giving a sleek and polished touch to your outfit. From amber, to brown, to black, we offer multiple different color options!
Oxford Steel Shoes are a great option for day-to-day events, meetings, and celebrations. By offering you comfort, durability, and style, we want our customers to feel their best!