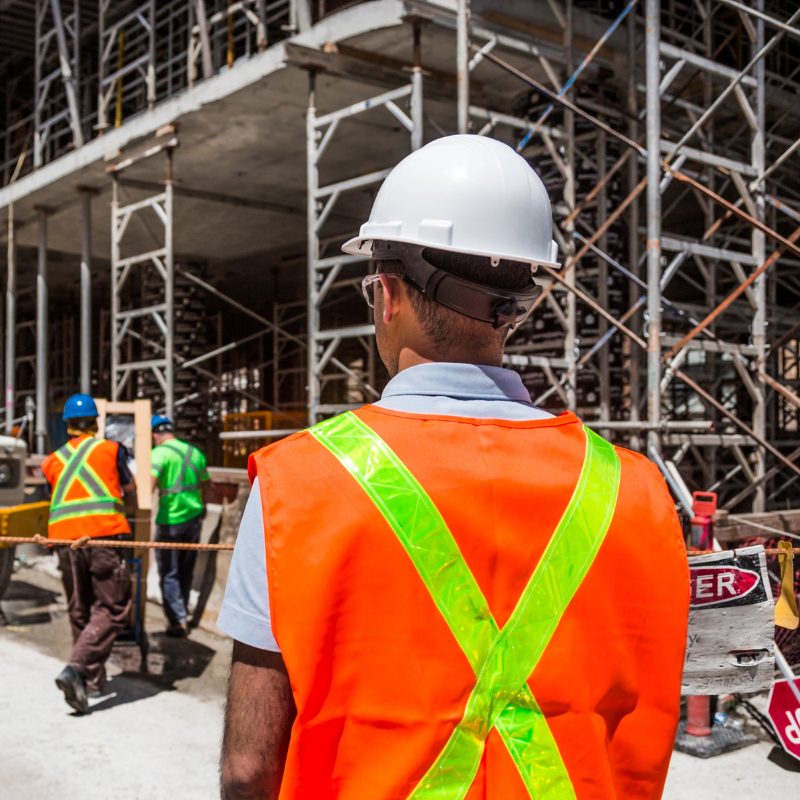 Oxford Steels steel toe shoe and boot lineup is perfect for a multitude of occupations that require toe cap safety shoes. Our industry standard tested designs are certified against all requirements aimed at protecting your feet from hazardous work environments.
Still, an every-day worker may be wondering: which industries require steel toe cap safety shoes? Great question! Oxford Steels is popular with professionals in several prominent industries. Here are several industry fields that require safety shoes like Oxford Steels.
Construction
Construction workers and laborers are used to wearing hardhats and taking safety precaution for their work sites. Safety shoes can also be required for hazardous construction environments. Let's say you're a manager on a construction site that can have you going from the work zone back to the office to meet with clients. Dressing for big client meetings can be important. Oxford Steels allows our wearers to meet safety shoe requirements and style expectations for big client conversations.
Manufacturing
We're sure that anyone in a manufacturing environment has watched those aged, whacky videos explaining the hazards of their workplace environment. Well, there is major truth in terrible work place safety videos, especially for manufacturing jobs with large, dangerous machines and moving parts. Steel toe safety shoes like Oxford Steels can help prevent pallets, machines, and small vehicles from rolling over your feet in a manufacturing environment.
Sales
Sales people always need to look sharp and on their A-game! Walking around in worn out, scraped up and dull safety shoes could affect your outfit and confidence you want to radiate when trying to close a sale. Oxford Steels are the best answer for sales people aiming towards looking great and meeting safety standards without having to constantly switch their shoes before every meeting.
-
These are only a few fields that require safety shoes like Oxford Steels in order to get the job done. Need a safety shoe that doesn't compromise on style. Check out our full men's and women's collections today!