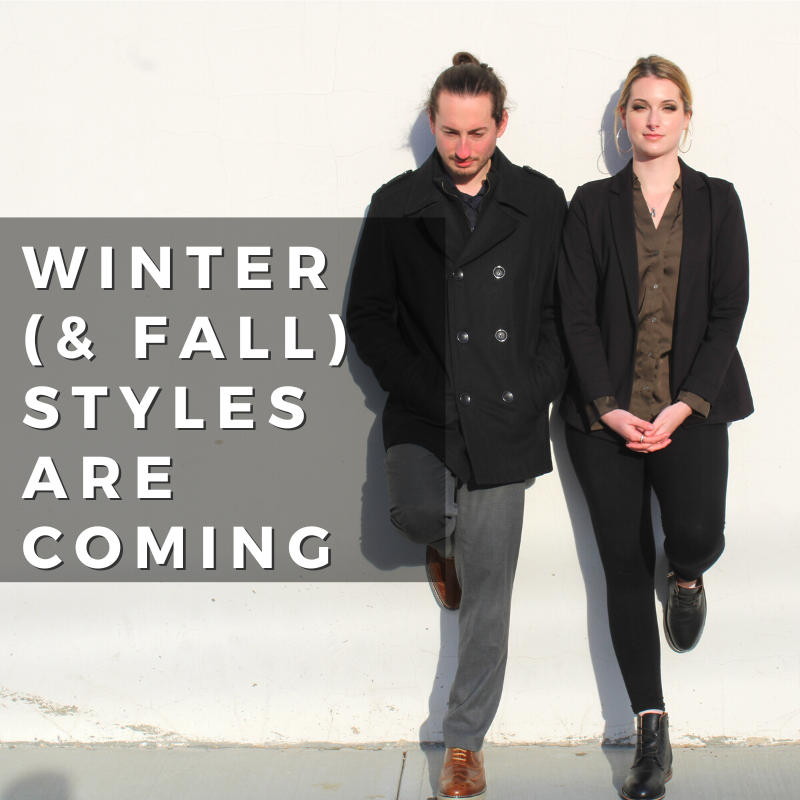 As August comes to a close, Oxford Steels is looking towards Winter and Fall. Between the holidays, working overtime, and seeing your old high school classmates (even ones you didn't want to see) at the bar, it's important to find the right stye during the cooler seasons. Oxford Steels' store is filled with plenty of options, but it's great to ask: which styles and colors do we recommend? Let's see our recommendations for Winter and Fall 2022.
Down with Brown
We love our amber color styles, but colder seasons call for darker colors. Our brown style shoes are great for Fall. Match the Fall colors with our brown genuine leather steel toe boots and shoe options. All Oxford Steels styles come in brown. Check out our Volta's, CEO's, Pilot's, and Grand's for awesome Oxford style shoes.
Back In Black
All Oxford Steels styles also comes in black! Black is a great way to match the darker months from December - February. Speaking of matching, did you know you can match your Oxford Steels shoes with our Superior Leather Wallets and Belts? Oxford Steels accessories are a great way to synch your outfit. Matching your shoes with a genuine leather wallet and belt can mean a lot when trying to impress your high school crush the night before Thanksgiving.
Boots Boots Boots
There's no better way to take the shop floor or cold construction environment with our boots options! Oxford Steels genuine leather safety boots are a great way to walk with slip resistance, full toe safety protection, and the ability to tuck in your pants in hazardous work environments. Check out our Becks, Wallace, Elise, and Icon's.